Korean Drama finally it here the D-Day for the airing of most anticipated and awaited Korean drama  "Moon Lovers; Scarlet Heart Ryeo". Its rating is sky high even before its officially release just like it was once for "Descendent of the sun". It will on air at 22:00 pm Korea time on Monday & Tuesday at SBS Broad casting TV station. What more amazing is that the drama will air at the same time in China simultaneously.
It is the first Korean drama that is adapted from Chinese original novel Bu Bu Jing Xin and a remake of Chinese drama &Scarlet heart&. First script writing take place at January 8 2016 and finished filming at June 30, 2016.
story line revolve around a girl from 21st century who accidentally on a eclipse slip past in Goryeo Dynasty of Korea as Hea-soo. She then involve in the life of 14 handsome prince and indulge in their struggling life filled with love, rivaraly, politics, brotherhood and fight for throne and love. With proceeding event she fall in love with 4th prince. So it's a sweet romantic, action, historical and Comedy  drama.
Cast
The drama is most In hot gossip Because of its A-list cast and interesting story line.  It is said to be the most expensive drama of SBS due to the selection of top class cast and director. The drama itself is famous due to already hallu-star cast.
Cast include almost all flower boys which you can dream of co-staring. So it won't be new to us if someone got heart problem after watching the drama.
Here's the brief intro of main cast
Lee Joon Gi

The most respectable and one of the legendary actor  Lee Joon Gi Will be starting as main lead role as 4th prince in line to throne "Wang So". His nickname is 'dog-wolf'for his cruel, ruthless and arrogant nature.  He wear a mask in his left eye and his cold heart will be melt by our innocent lead Hae-soo (IU)
IU
Korean 'nation little sister' "IU" will be playing a dope of main female lead Hae-soo. A girl who time travel from 21st century into 900's Goryeo era. She will be loved And adore by all prince but her heart will goes to 4th prince Wang-soo.
Kang ha neul
our beloved subae-nim (senior)  from the drama "Heirs" will play rile of second male lead as "Choi Hi Mong" a handsome man with most smart brain.  He will form a love triangle with main lead Lee Joon Gi and IU.
Hong Jong Hyn
Starring as 3rd prince Wang You,  ambitious to become next emperor. He'll be playing as one of bad guy type role.
EXO's Baekhyn
Korean top boys idol group nation idol "Baekhyn" will be starting as "Wang Hyun" 10th prince In line to throne. He will be a playboy who will become best friend of Hae-soo.
Name Joon Hyuk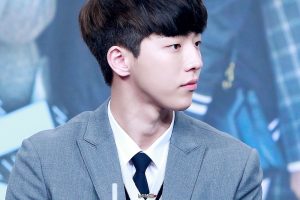 13th prince role will be acted by our sweet actor Name Joon Hyuk.  He gain popularity from his main lead role in "School 2013" and then from a very sweet and caring supporting role in "Cheese in the trap".
Ji-Soo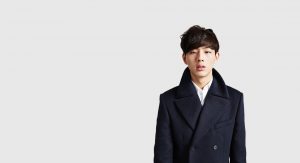 from his lead role and heart full acting in "Cheer Up" he will be starting as the most youngest prince "Wang Jung". He will also fell in love with Hae-soo but will overcome his one sided love.
Hope hope you can tune in and watch This amazing cluster of stars in this drama and enjoy your boring week with a emotional and heart whelming drama. Please do comment about my article and subscribe our site.