Why to rub Aloe Vera on your face, skin or hair
Aloe Vera is named as the most useful plant for every type of skin which is very famous for its high nutrients. Aloe Vera gel nourishes your body and skins, moreover it enhances the beauty of your face, skin, hair and more. It is the perfect remedy for sunburn, healing, redness and pimple spots. Benefits of Aloe Vera
First go to your nearby nursery plant, choose a good and thick leafed aloe Vera plant.
You have two ways to use your aloe Vera plant.
First use
First choose one or more large, thick leaves from the base of your plant. Take a knife and cut the leaves from the base. Take care not to cut your fingers on the thorns as its edges have some small thorns.
 Related Article: Best Home Remedies To Stop Hair Loss
When you harvest your aloe vera leaves then take a knife and cut away the thorny edges from the side of the leaves. Then slice each leaves lengthwise from the mid of the leaves so that you can have two large halves.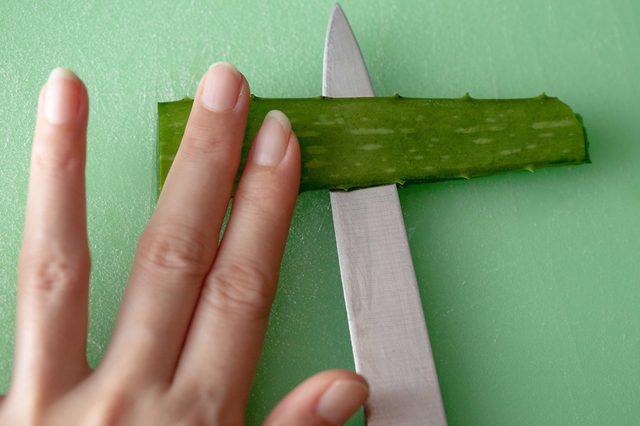 And now you are going to take medium spoon and scrape the gel from each leaf in your chosen, clean container. Now you will use your aloe Vera gel like a daily cream, you have been using. Take a little aloe Vera gel on your finger and rub around your face, when you are finished using the gel so put it into the refrigerator.
Soon you will feel the effect that how it made your skin glowing. As it provides protective layer which moisturize your skin, and also softens your skin. it have some anti-ageing qualities that have also the ability to lighten blemishes and look you younger.
Second use
Cut the aloe Vera leaf and slice them from the length, cut away the thorny edges so that it shouldn't cut your skin. then take the halve of the aloe Vera and rub the leaf gently into your skin so that the sticky gel should make a layer on your skin, remember not to wash your soon. Try this almost at nights. It really works