How to track Someone's Text Messages without Touching Their Phone
Since the day phones were able to send text messages, people are still using them. Now, technological evolution has brought in the social media context. It also uses typed words to communicate, among other functionalities.
The rise in text use has also brought about the need to track them. It doesn't sound like the best thing, but some situations demand it. If you happen to be a parent, you may want an app that secretly track text messages.
That way, you can check on your kids' activities without asking for the phone.  You may also be a spouse who wants to know whom their partner is texting. With such reasons and others, you need a solution that will track the messages without snooping on their phone.
Here is one app that can track the text messages and more without touching the targeted phone. It will also do it secretly without notifying the user and deliver the results remotely.
Part 1: Track Someone's Text Messages with Spyic Application
So you want an app that can track text messages without touching that phone, right? Well, here is Spyic monitoring solution that can track text messages and other things from the targeted phone.
It is actually an app packed with all the tracking tools you need. As for the messages, it will track the actual words typed, contact details of the participants, and the time. That's how it delivers all the evidence.
In Apple devices, Spyic will track even the deleted iMessages. Speaking of devices, this application works on both Android and iOS phones and tablets. It does not need rooting or jailbreaking to start using it. 
Spyic contains the cutting edge technologies needed to track phones without tampering with the OS. That way, it's safe to use, will not alter the phone's functionality and faster to install.
In iPhones and iPads, you don't need to touch the device to track the messages.
Spyic uses the device's iCloud credentials to fetch the messages and deliver them to you via an online account. There, you can choose a iPhone tracked text message option on Spyic to view the results.
That means you can set up Spyic online and start viewing the messages remotely if you have the iCloud ID. In Androids, you need to install it once on the targeted phone. After that, you will not need the phone again when tracking.
The reason you need to install it once in Android is that it's hard to install remotely on such devices. Once you have acquired Spyic, you will not need the targeted phones to view the spied messages.
Spyic has an online dashboard that works with all browsers. You get it by accessing your account using an internet-enabled device. Among the many features it has, the message and iMessage options are some of them.
You can also use Spyic to track other things on the phone, such as calls, location, and social media activities. For more information, visit the main website and check all the features.
Here is how you can use Spyic to track text messages without touching their phone.
Part 2: How to Spy Someone's Text Messages Using Spyic
What You Need
For Android tracking, get the device and install Spyic once. It should have OS version 4.0 and above

In iOS, you need the phone's iCloud login details. It needs to have iOS version 7.0 or later

Internet connection

An email address
Steps to Start Spying
Step 1: Go to the Spyic website and register an account with your email address and a password. Choose the target phone's operating system to continue to available plans.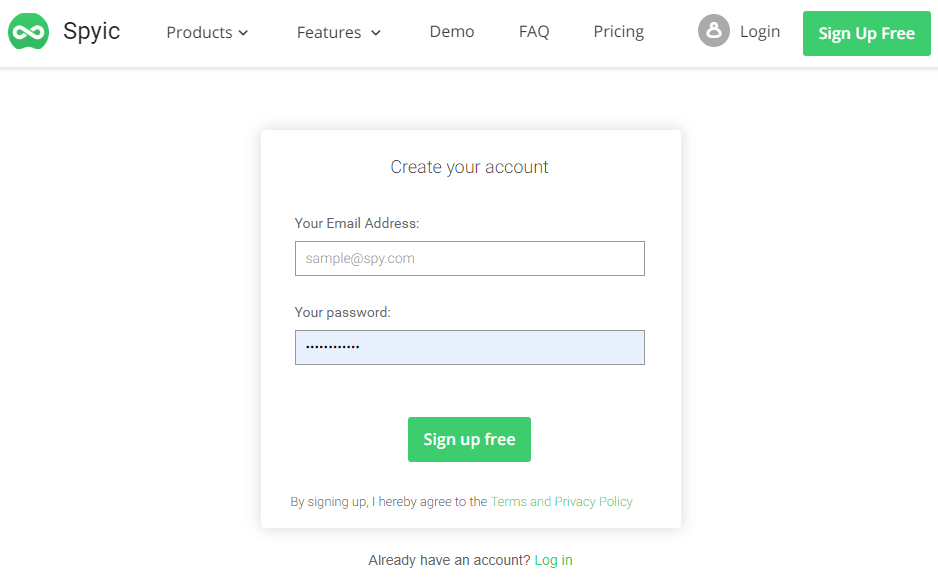 Step 2: Select the plan that suits your tracking needs and make the payment. You will immediately receive a confirmation email with the login details, setup instructions, and the receipt. For Android, you will also get a download link.
Step 3: In Android, use the sent link to download and install Spyic on the targeted phone. Make sure you activate stealth mode by choosing the 'Hide Application' option. After that, finish the installation and log into your account using another device.
Step 4: For iOS case, after getting the confirmation email, re-access your account. Next, verify the iCloud credentials and select the device you want to track. After that, wait for the Spyic and iCloud synchronization.
Step 5: After logging into your account, for both iOS and Android, and waiting for the syncing, you will see the dashboard. It will have all the tracking features you need on the left part.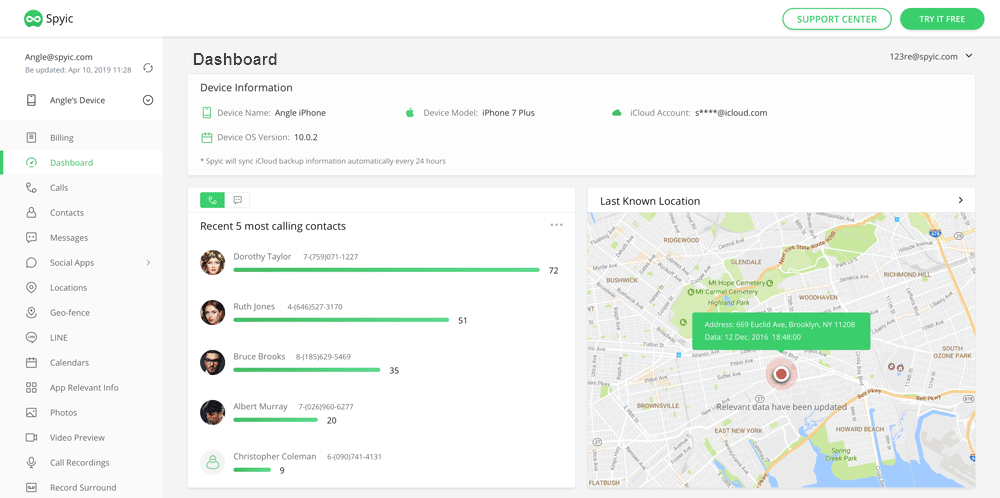 To track the messages and iMessages, click on the appropriate options to get them.
Part 3: Why Use Spyic to Track Text Messages?
Now, many apps will also claim to do the same. As for Spyic here is what you gain:
Spyic will track the text messages from the targeted phone without blowing your cover. It achieves the secrecy via stealth mode feature

It will take you less than 5 minutes to acquire and start using it regardless of the phone you want to track

Spyic Spies both Android and iOS devices without rooting or jailbreaking

As for the messages, it will show you the actual text, contact details, and timestamps

It also updates you in real-time. That means you get the messages as soon as they are sent or received

Spyic does not drain the battery while fetching the texts and other data

The results are delivered remotely via an online dashboard. That means you don't tamper with the targeted phone

You can uninstall Spyic remotely when you don't need to track anymore via the control panel

It's an affordable app with pocket-friendly prices
Conclusion
That is how you can use Spyic to track someone's text messages without touching their phone. When tracking, you need an app that can do so secretly and does not require you to tamper with the phone.
Spyic will do that for you, and you will not need to root or jailbreak the phone to get the texts. It would help if you avoided apps that prompt you to do that. So, go ahead and use it on your kids, employees, or spouse.
You will always get the results you need.