5 Tips For Motorists In The Heat
When summer rolls around, a new set of safety, maintenance, and driving challenges come with it. Whether you're dealing with extreme heat, heavy rain or high temperatures, a little preparation and some simple precautions can help keep your driving safe. Your fleet on the road and your business rolling. Whether you are a small contractor or have a large dedicated fleet, some simple safety precautions, preventive maintenance and driving tips can keep your sweepers on the road.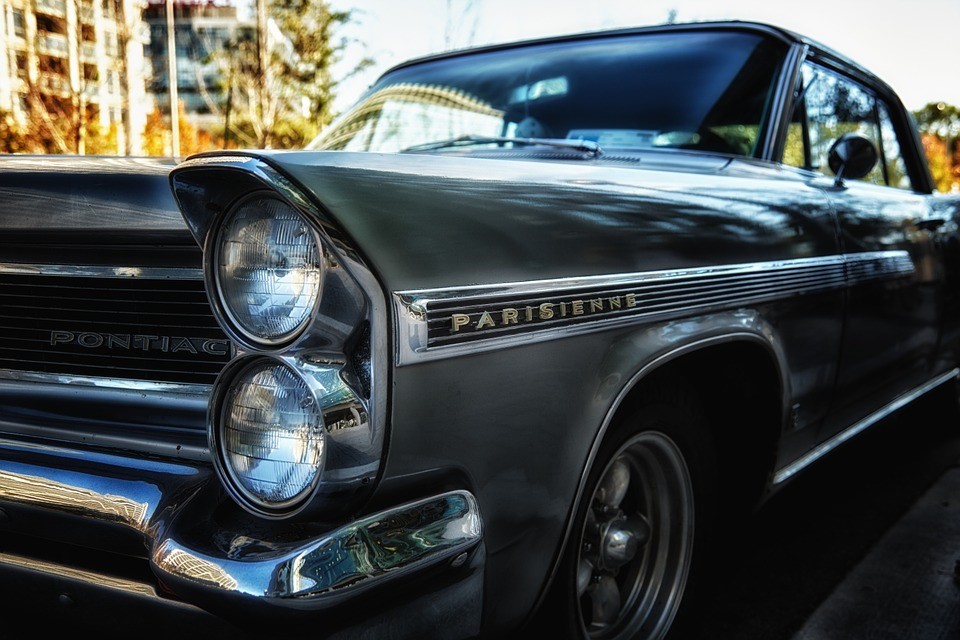 Really, driving in the summer heat can take a toll on your car or motorbike. There are the following tips you can take to keep your vehicle out of trouble:
Maintain your vehicle's cooling system.
Summer heat puts extra pressure on vehicle engines. For this reason, have a technician check your cooling system. It can protect your engine from overheating. If you neglect to maintain the cooling system, it can cause wear and corrosion on your engine. Eventually leading to long-term damage and breakdowns. Rubber cooling system parts can also deteriorate when exposed to extreme heat. When you have your vehicle serviced, have the drive belts checked for cracking, soft spots or signs of deterioration. Worn parts have a higher chance of failure in hot conditions and should be replaced. Check the owner's manual to determine the recommended intervals for your vehicle to be serviced and inspected.
Sometimes, engines overheat when they are being worked too hard. Other times they overheat because there is a problem with the cooling system. Driving up steep inclines for long periods of time or driving in particularly hot weather can also be problematic for engines. Your car's engine may suffer significantly as a result of a failed cooling system or excessive engine strain.
Maintain your vehicle's air conditioning system.
Having a cool environment is essential to protect you from extreme temperatures and staying safe during heat waves. Make sure your air conditioning system is properly maintained. In order to cool down your vehicle's interior adequately. This will protect you and your passengers from dangerous temperature levels that can cause heat stroke and dehydration. If you notice the air conditioning system is not working as well as it should, it may mean the refrigerant level is low. Contact a certified technician to conduct any necessary repairs as soon as possible.
Many new-model vehicles are equipped with a cabin filter that prevents outside debris from entering the vehicle's interior. If your car contains this feature, you should have it inspected and replaced as needed to ensure maximum airflow and cooling during the summer months.
Check your vehicle condition regularly. Make sure your vehicle has plenty of fluids.
Engine fluids are essential to keeping your vehicle running. These fluids lubricate your vehicle's parts and act as a coolant by carrying heat away from important parts. High summer temperatures will evaporate your vehicle's fluid levels and reduce their cooling effect, which leads to overheating. You should check all of your vehicle's fluids, including motor oil, transmission fluid, power steering fluid, brake fluid. These should be completely filled. If they need to be replaced, be sure to check your owner's manual. Convince yourself that you are using the right type of fluid.
Maintaining your vehicle regularly can be one way of avoiding an unexpected road situation such as a sudden car breakdown. The last thing a fasting motorist would want is to be stranded in the middle of a road with a broken down motorbike and waiting for help in extremely hot weather. This type of situation not only tests the patience and composure of a fasting motorist. It can also cause a dangerous accident on the road crowded with heavy traffic. Such instances can be even more dangerous when motorists are trying to cruise towards their destinations at high speeds.
Following regular maintenance protocols as specified in the car owner's manual. It can help avoid all the aforementioned dangerous road situations. Here are some simple car maintenance protocols to follow to avoid difficult road situations:
Inspection of tyres of a vehicle for proper inflation once or twice a week as well as checking the tyre tread condition. Both of these checkups can help avoid a potential tyre blowout situation.
Checking the level of coolant in the radiator tank.
Checking all the lights on a daily basis to ensure that they are working properly.
Parking the vehicle in the shade or in the opposite direction of the sunlight so that the dashboard and steering wheel absorb minimum heat.
Tinting car windows up to 50%. It helps in eliminating the effect of heat and keeps the cabin cool, the front screen, however, is an exception to this rule and cannot be tinted.
Avoid driving on excessively hot roads
As the rising temperatures cause roads to become hotter, you should check the pressure of your tires to make sure they are not under-inflated. This could be a major concern, as under-inflated tires can overheat and increase the chances of a blowout during summer months. Learn how to check to inspect your tires for proper pressure and depth and wear of the tread that might be a sign of a suspension or alignment problems.
Be prepared for breakdowns.
Even if you take care of your vehicle, there is still a chance it may break down. You should be prepared for this possibility by having an emergency kit containing these recommended items: water, non-perishable food items, jumper cables, a flashlight with extra batteries, road flares, emergency beacon, basic hand tools and first aid kit.
One more useful tool in any kind of vehicle is dash cam. As well as insurance claims, dash cams are also proving useful at keeping our roads safer. One way is by capturing illegal and/or reckless road incidents such as road rage or text/phone driving. Dash cam footage can not only show the offending driver's behavior and bad driving but also gives a clear view of their license plate, making these types of crimes much easier to report. The best dash cam for the car is the multiple-camera digital recorder. This unit operates just like the single-camera models, but record two separate views. Most are a self-contained unit that records a view of the car, including the driver, in addition to the standard view out of the front windshield.
So, there are some other tips to keep sweeper operators and other motorists safe. They include:
Reduce speed on wet roads to maximize traction and avoid hydroplaning.
Increase following distances to compensate for heavier summer traffic.
Take frequent breaks to combat increased fatigue – drink lots of fluids to avoid heat exhaustion.
Pay more attention when driving in construction zones and tourist areas.
Use good quality sunglasses to guard against eyestrain and preserve vision.
During the summer it's important to perform some extra basic maintenance and safety checks before every job. When temperatures are record-high, motorists need to be cautious about the effects extreme heat can have on their vehicles. Standard inspections and regular preventive maintenance can help avert potential items before they become more serious problems down the road. So, keep your vehicle running smoother and safer during the hot summer months! Being considerate of others on the road is critical as fatigue and tiredness among fasting motorists can affect their reaction time to an unexpected or sudden road situation.