How to recover lost contacts from Android devices without root
You might have already seen plenty of Android data recovery tools out there. To make it work, most of them require a root access to the device. This is because, in order to perform the recovery operation, the application needs to perform a low-level interaction with the device. This can also include an interaction with the device's hardware (storage unit).
How to recover lost contacts from Android devices without root
Just download dr.fone – Recover (Android), you can recover lost contacts from Android without root.
Now just launch the software and select the option of "Recover"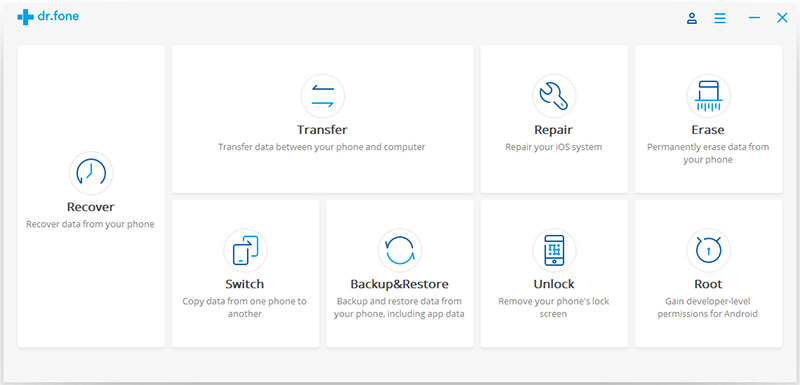 connect your Android phone to the computer, ensure that you have enabled the "USB Debugging" feature on it. To do it, go to your phone's Settings > About Phone and tap the "Build Number" seven consecutive times. This will enable Developer Options on your phone. Simply go to Settings > Developer Options and enable the feature of "USB Debugging".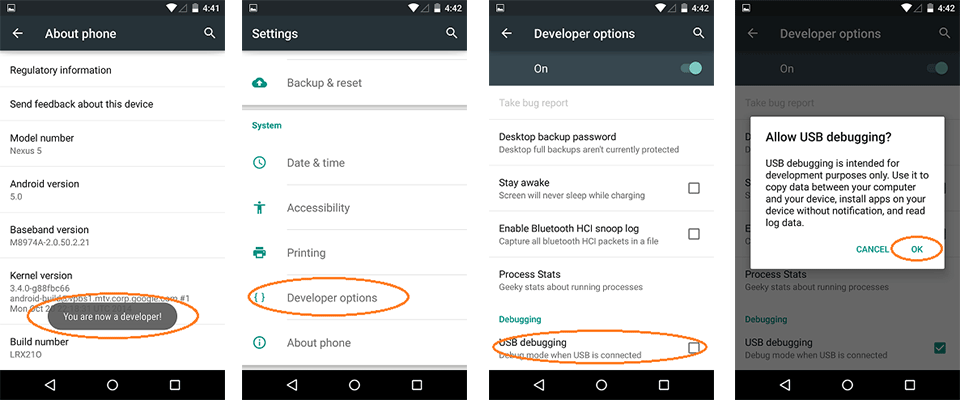 Now select data files to scan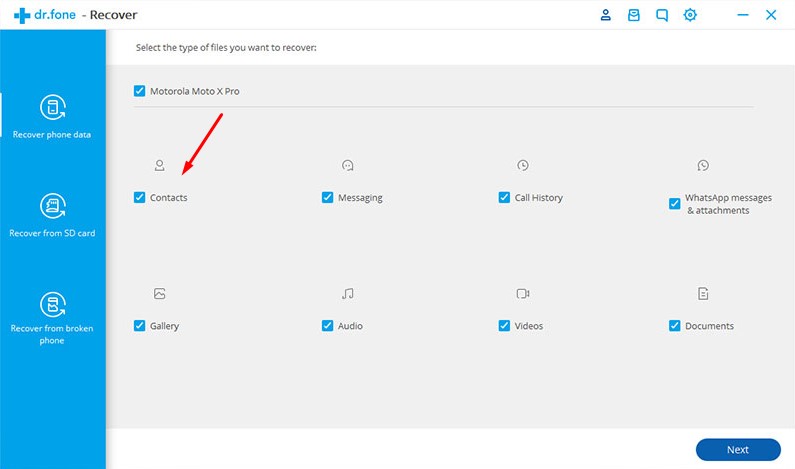 Now its select all the options automatically you can just select contacts and click next.
Select a mode to scan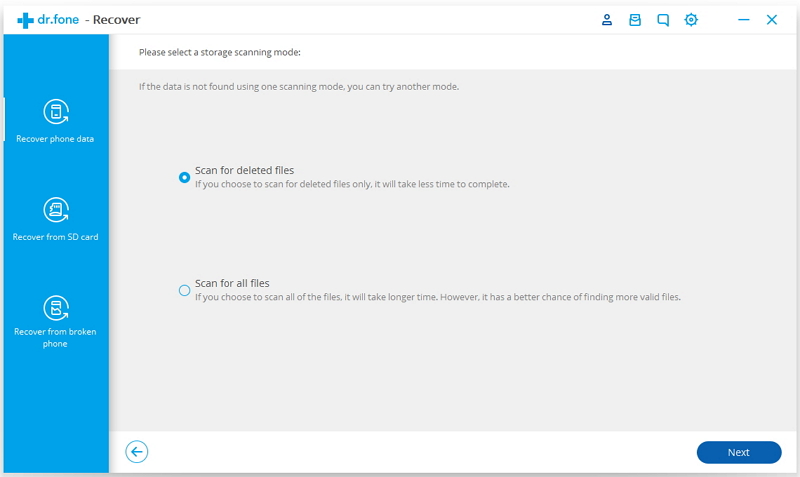 The application will ask you to select a data recovery mode. It can be either Standard or Advanced Mode. The Standard Mode would temporarily root your phone and won't void its warranty. On the other hand, the Advanced Mode will root your device in recovery mode. We recommend selecting the "Standard Mode". Once you are done, click on the next and "Start" button to initiate the process.
Related: How to recover deleted files from external and internal Hard Drive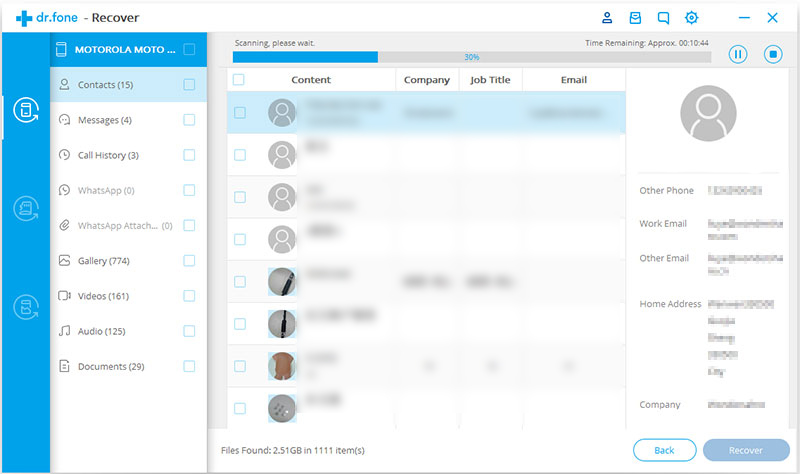 Now click recover and you can see all your contacts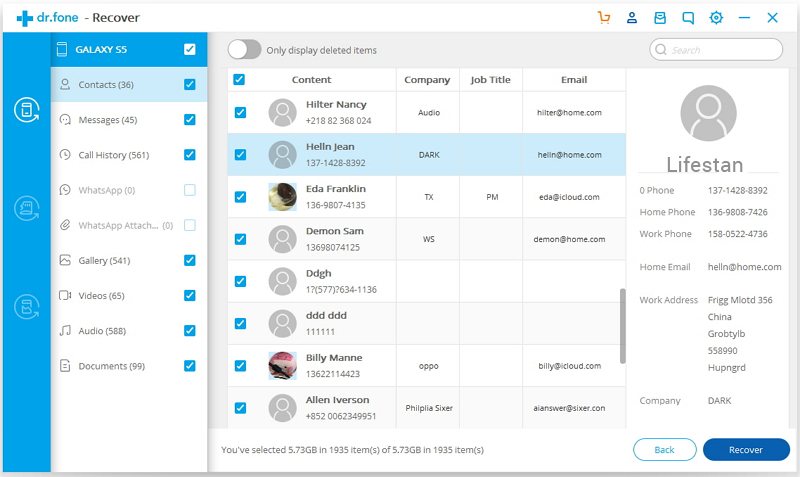 Congrats you recovered all of the contacts.