How to Track My Husband's Phone Without Him Knowing
Are you a married woman who is concerned about what your husband is doing? He might tell you that he is going out to some place in the city for a business meeting, but maybe he's actually going somewhere else to have an affair. Perhaps he has plans relating to you that he wants to keep a secret.
You don't have to be left in the dark when thinking about where he is going. You can get a cell phone tracker – Cocospy that can help you figure out where your husband is at any time. Best of all, you don't have to root or jailbreak his phone to make it work.
Cocospy is an app that lets you review what's happening on your husband's phone. You can use this to identify where he is going and what he is doing with his phone.
How to track my husband's phone without him knowing
Part 1: What Cocospy Tracks on Your Husband's Phone Location
Cocospy uses several features to help you track your husband's phone:
Get GPS information on his phone. Cocospy identifies his location at multiple times in the day based on the GPS data.
Wi-Fi connection details are also covered. Cocospy lists points on the Wi-Fi links a phone connects to and figures out an approximate location based on the Wi-Fi address and origin.
Time stamps are also listed to let you know when his phone was in a certain spot.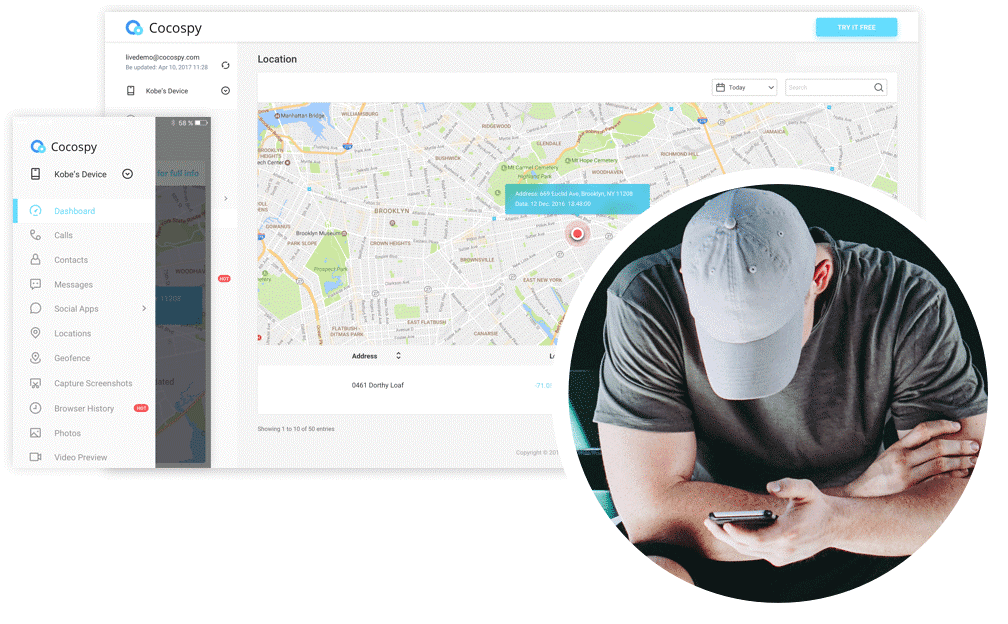 Part 2: Geofencing Features on Cocospy
You can not only track his phone location without him knowing but also get alerts on when he is going into certain spaces. You can create a geofence for his phone through the app. The geofence lists a physical area that you believe he will be situated in. You will get alerts from Cocospy whenever he gets outside of that zone. You will also get time stamps on when he leaves that zone.
Part 3: How to Track My Husband's Phone Without Him Knowing
3.1 Installing Onto an Android Phone
You only need a few steps to track your husband's phone without him knowing. First, let's look at how the app can be installed on an Android device:
1. Go to the Cocospy website and sign up for a free account.
2. Install the Cocospy app on an Android 4.0 or greater phone or an iOS 10.0.0 or greater device.
3. Log onto your Cocospy app and review his location.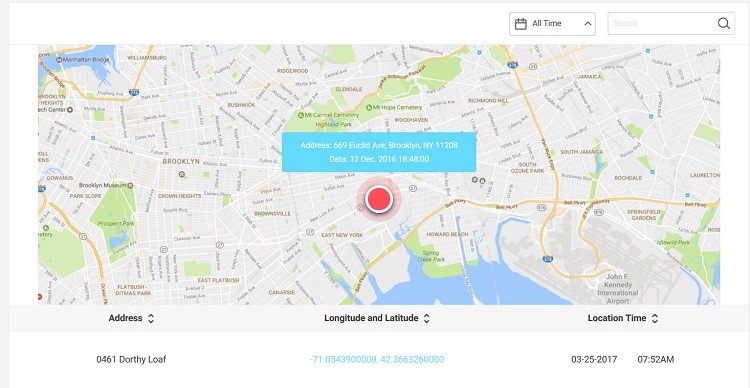 3.2Installing Onto an iOS Phone Through iCloud
You also have the option to install the app on an iOS phone through the iCloud system. You can use this without getting physical access to your husband's iOS device:
Track my husband's phone without him knowing
Sign up for your free Cocospy account.
Enter the iCloud login information on his iOS device. You must have his password and username.
Regardless of the installation option you use, you will be impressed with how well Cocospy can work for you.
Part 4: Do You Need to Root or Jailbreak the Phone?
You can track your husband's cell phone location for free when using Cocospy, but what's even more important is that you don't have to root or jailbreak his phone when doing so. You will continue to see the phone's location as well as its text messages, call history, notes, contacts, and other bits of data when you install Cocospy without rooting or jailbreaking.
You still have the option to root or jailbreak the phone if desired. You will get access to all the phone's non-default apps when you install Cocospy onto a rooted or jailbroken phone. This includes access to the Facebook, Instagram, and Gmail apps.
Conclusion
Don't be left in the dark when figuring out what your husband is doing while on his phone. Sign up for Cocospy for free today and get the answers you've always wanted. Don't forget to use the free trial beforehand.