10 best autumn foods tor being healthy and strong
10 Supreme autumn foods for strengthening the body during autumn
Some people catch cold just with a small wind. This article provides good nutrients to increase body resistance in the fall season.(autumn foods)
Now we are introducing 10 beneficial autumn foods that help you have a fall with full of energy and far from illness:
1.Walnut:
Walnut is a necessary foodstuff for fall. Pour walnut in salad or use it with cheese in breakfast.
Walnuts are rich in antioxidants, omega-3, proteins, vitamins E and B, as well as potassium, phosphorus, magnesium, calcium and iron. You can use it with a warm drink at breakfast or you can use it with a fruit like kiwi, or take it with one citrus and a few slices of barley bread and spend your day with energy. In addition remember, your walnut amount should not be more than 4 to 5 digits, or else, you will achieve more calories than your need.
2.Leeks:
Leeks are not used only for losing weight. It also contains antioxidants and plenty of vitamins and you can easily make a delicious soup with leeks for autumn days. We recommend you to start your meals from the very beginning of the fall with a dense soup, such as leek soup. Leeks are of the important autumn foods.
3. Fish containing vitamin D: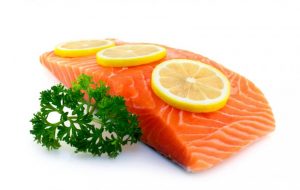 Autumn, despite all its beauty, causes depression and lethargy in many people. This is due to the decrease in sunlight, which causes depression for some people. To fight with vitamin D's deficiency due to lack of adequate light, you should consider increasing the absorption of this vitamin in other ways such as fish consumption. We recommend taking small fish such as sardines and mackerel. Because these types of fish contain less heavy metals.
4.Sour lemon:
Fibers make the glucose of the fruits (the fructose), slowly enter the bloodstream, and you will feel long-term satiety with them. If you do not have digestive problems, so you can eat up to 3 citrus units a day. If you do not have swelling or stomach ulcers, always use lemon. Lemon is one of the most extraordinary sources of vitamin C.
5. Citrus:
The more you have vitamin C in your body the less you face depression and sickness. Oranges, lemons, grapefruits, mandarins, etc… are one of the ingredients that improve your mood and strengthen your body's immune system. Make sure you use fresh fruits. If you love juice, try to make that at home. Because home-made juices have more flavors, vitamins and fiber than industrial ones.
6. Squash:
Types of orange squashes are sources of antioxidants that enhance the body's immune system against microbe. Remember that pumpkin seeds are also a good source of protein, vitamins and minerals such as magnesium, iron, phosphorus, zinc, copper, potassium, and so on. In fact, this fruit with its flesh and seeds is a friend of health and physical strength.
7. Apples and pears:
"An apple a day keeps doctor away." In autumn, apples and pears that are new to the fruit market are very delicious and juicy. At the same time, they have more vitamins and more fiber. We recommend you starting apples and pears from the beginning of autumn. It is better to use organic and natural types.
8.Group of cabbages:
Cabbage with any color such as cabbage, cauliflower, broccoli, red cabbage and Brussels sprouts are among the useful vegetables for the cold season. Cabbages are health treasures that boost the immune system due to high vitamin B and C levels as well as antioxidants and potassium. We recommend using a variety of different colored cabbages, because every color represents its own properties. Cauliflower and white cabbage help to improve heart health. Also red cabbage has anti-aging properties. Broccoli and green cabbage help to strengthen your vision.
9. Grapes: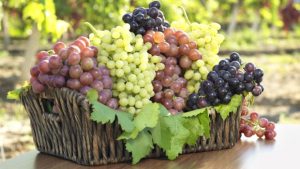 White, red or black grapes are sources of antioxidants, vitamins B1, B2, B6 and vitamin C. It is better to know that grapes are rich in fructose and can easily eliminate hunger and boredom.
10. Honey:
Although honey can be used in any season of the year, this diet should be a fixed food diet for the fall season. It attacks viruses and bacteria and has anti-inflammatory properties. It takes you away from the diseases in this season. Finally we suggest you using this miraculous foodstuff (honey) in every season.