Top 5 best free VPN Apps for IOS and Android
Top 5 best free VPN Apps for IOS and Android
Why we need Free VPN Apps? There are many reasons that we need Virtual Private Network (VPN) connection achieves two technical results: 1) VPN hides and encrypts your signal, making your online activity completely illegible to any IP tracker, and 2) VPN manipulates and change your IP address, making you appear to come from a different device/machine/location/country.
A lot of websites blocked in many countries by their government's their citizens can't access those websites. Using a VPN service you can change and hide your device's IP address.
We review and test some best Free VPN Apps for IOS and Android for our visitors.
Top 5 best free VPN Apps for IOS
1. VPN Master

VPN Master is perfect free VPN App this App gives you 6 different countries VPN IP address no need of any registration simply just download and use it. It's fast and unlimited doesn't have any kind of trial or expiry date you can use it without purchasing the premium version. Compatible with all IOS devices iPhone, iPad, Mac.
2. Opera VPN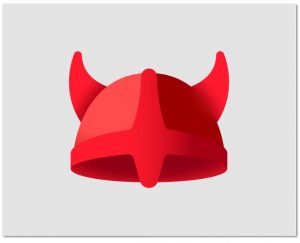 The 2nd best free VPN App it's totally free App you don't have to purchase premium version Opera VPN provide their users 5 countries VPN IP address it has Ad blocking option too you can block the Ads which appear from Opera VPN like other Apps.
3. Betternet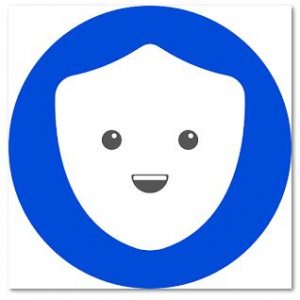 Betternet the 3rd best free VPN App it's fast no need of registration you can use it easily this App give their users 8 IP address of United State's cities and this one is my favorite whenever i need USA's  VPN IP address i use Betternet.
4. SurfEasy
SurfEasy also a best free VPN App it gives you 3 countries free VPN IP address you can use it without registration SurfEasy changes their location automatically when you connect or disconnect the App will change it's location automatically.
5. TunnelBear
TunnelBear a famous VPN App but it's just gives you 500MBs free VPN data after registration yes registration! You can't use it without registration but one thing more TunnelBear provides 19 countries VPN IP address, you can earn MBs by subscribing their channel and like their page or rate the App.
Top 5 Best Free VPN Apps For Android
1. SpeedVPN
it is very easy to use and get an easy interface. It has one touch connect/install and you have 7 countries to chose and connect from.
The bad: it will give you one hour timing usage. you will have to reconnect it every hour and it shows a lot of Ads and sometimes it doesn't connect.
2. VPN Master

VPN Master is a free and fast, easy to use VPN. It has 1 click connect option as well and you can connect up to 3 countries like UK, USA and Nether-land.
The bad: It contains a lot of Ads and you have to re-connect it every hour.
3. Turbo VPN
Turbo VPN is a funny (rabbit) looking VPN but the good thing is that it is really runs like the rabbit.
The good: It has an easy to use UI (user interface) and you connect up to 6 countries, it has a (select the fastest server) option.
The bad: Problem with this one is also Ads and reconnect every hour and sometimes it won't connect at first time.
4. Snap VPN
Snap VPN has a much easier UI (User Interface). Snap VPN has paid version and we did tried free version of it. The difference between paid and free version is that, The paid version let you connect to 8 countries and removes Ads while free version connect to only 4 which is also limited. I do not recommend the paid version because the free version gets the job done
The good: Easy to use and fast like the other ones but this one has built-in internet speed checker.
The bad: The problem with this one is also the same like the other ones Ads.
5. VPN Speed
The last one in the list is VPN speed (do not mix this one with the other VPN) but this one is torrent friendly.
The good: Simple UI (user interface), torrent friendly and Easy to use.
The bad: one hour limit usage, you have to re-connect it every hour, This one is also contains a lot of Ads.