How to Use Multiple Facebook Accounts on Android without Browsers
Use Multiple Facebook Accounts on Android without limitations. well, if you are on a Desktop Machine, you can simply use multiple Windows, browsers or Incognito to access multiple Facebook accounts or twitter and more. But when it comes to android it has its own limitations and you are only able to use one account at a time. but if you are using a Browser like Google Chrome, Opera or more again you are able to use multiple Facebook accounts. However, a browser doesn't provide you all the tools which we have in the Facebook App. If you want to know how to monetize your Facebook page or videos click here.
How to Use Multiple Facebook Accounts on Android?
In order to use Multiple Facebook Accounts on Android, there is no way except the Apps inside the Google Play Store. There are programmers and developers who have created an environment which can clone an App and you can use that separately at any time with different accounts. In this post, We have tried the best to find out those Apps and How to use them easily on Android Device. Here we provide the guided instruction you can follow step by step.
Read Also: Top Android Banned Apps
Multiple Facebook Accounts Login
Parallel Space App can duplicate only those applications which are installed on your app. If they are not available or installed on your device simply install them. For Example, I want to use Facebook, first I have installed it on my device, and I am logged in. For My Next Facebook Account, I will simply use the Parallel Space App. If you want to know "How", follow the below procedures.
Facebook Multiple Accounts Switcher
Facebook multiple accounts switcher is one great App. Therefore, you can apply it to your mobile, and you can switch your facebook account by one touch.
Step 1. Open Google Play Store and search there for Parallel Space- Multiple Accounts and two faces. When it appears, click install then accept the conditions. After that wait until the installation completes on your Android Device.
Step 2. Once the installation completes, open the Parallel Space app by tapping on the open.
Step 3. Once it opens, wait for some seconds until it should configure some settings. When that is done click start to launch the App.
Step 4. Once you are in the Parallel Space App, there is no other app except an option "Add App". Select Add App, then a screen will open where you need to select the App which you want to use several times on Android. In my case, I have selected Facebook and Google Chrome. If you want other Apps like Twitter, LinkedIn, YouTube, Google Plus or any game like Clash of Clans, simply select them. When you are done select Add Apps to Parallel Space.
Step 5. Now go ahead and launch the App, and use them without limitation or any browser.
Multiple Accounts App Twitter
In order to Use multiple Twitter accounts on Android, you have to download and install Twitter on your Phone. When you downloaded that, you can use the Parallel Space or Multiple Accounts App.
How to use Multiple Twitter Accounts on Android?
Step 1. After opening google play store search for Multiple Accounts: 2 Accounts. After that, you need to install that on your Android device.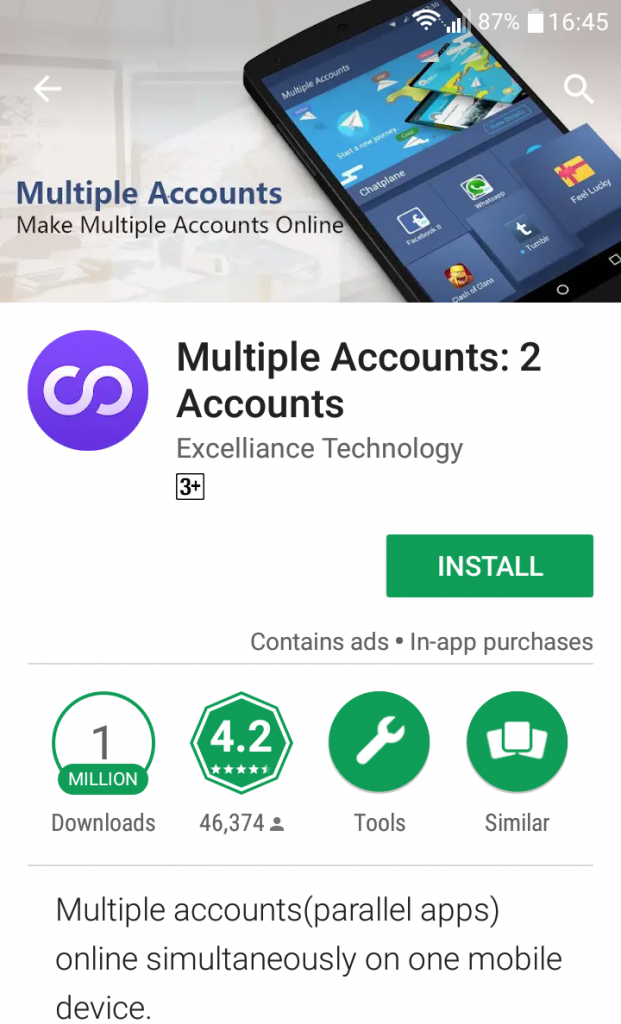 Step 2. Once you installed it on your cell Phone, launch the application, there you can see the apps which it has already added them. But if any app which you need is not available on your device, simply tap on the add app.
Step 3. I need to add the Twitter app, so I will scroll down and check the box in front of it. Once I did that an "enable option" will appear, so tap on it, once again tap on it to enable the twitter.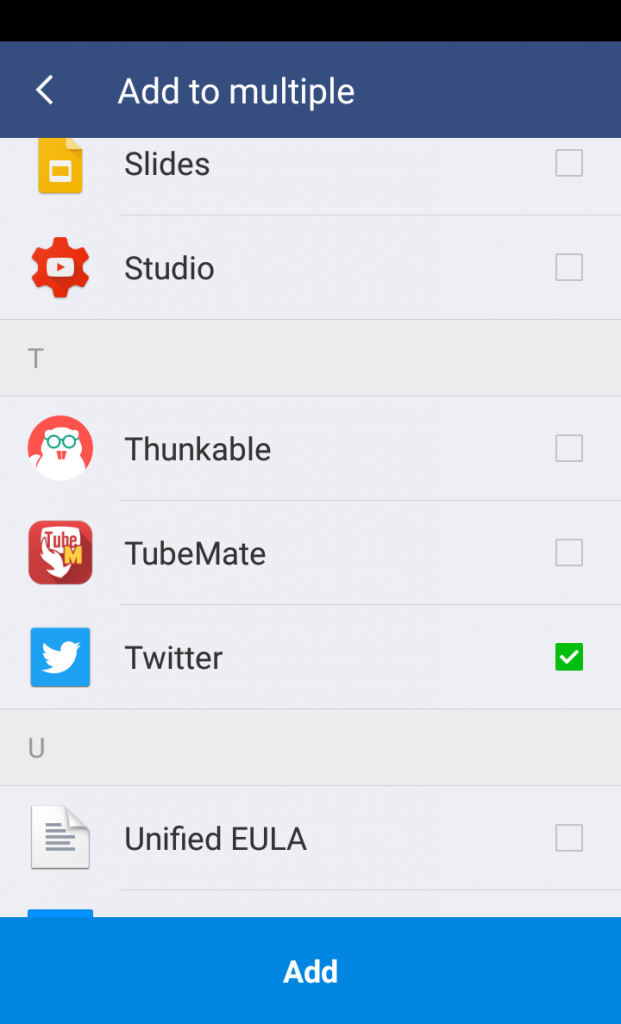 Step 4. Now, you are on the final page, simply tap on your desired app to launch that easily. then go ahead log in with your user name and password then enjoy using it.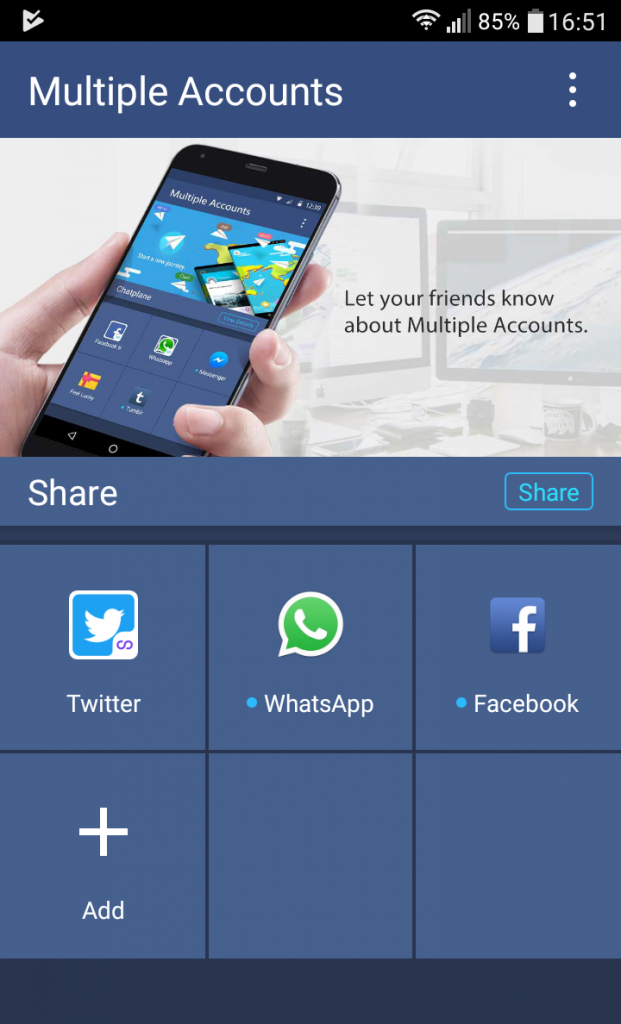 Alternative Applications to use Multiple Accounts
GO Multiple – parallel account
App Cloner
MoChat(Clone App)–Clone Multi Parallel Accounts
Multiple Accounts: 2 Accounts
Multi Accounts
Lines for Whazzap
CM AppClone
2Face – Multi Accounts
SwitchMe Multiple Accounts
Clone app – Run multiple accounts
Dual Space – Multiple Accounts & Parallel APP
What Do You Want?
Well, we are looking for a better piece of content here, but we don't know what do you want the most from us. We need your feedback in order to improve and make it a better place for technology learners. I am expecting so much from you guys to comment your required stuff. We would be happy if you share this post with your Friends and Colleagues. And that's all about How to Use Multiple Facebook Accounts and Multiple Twitter Accounts on Android?