How to look charming, Beautifull & Attractive lady?
25 Easy Rules That You can Follow Daily TO Look Dashing and Charming
1) Be positive and active look. so that people with remind you in association of Happiness.
2) Forget and Dont think about your weakness, think to increase your good qualities.
3) Find A good Decent Perfume, People Mostly remined because of good smell.
4) Don't be sad if everyone is not happy and good with you.
5) Believe in Your Goodnes You Will Shine.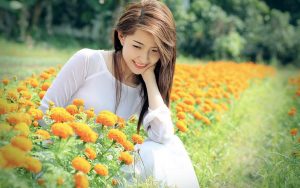 6) Believe in Good Things that really happen.
7) Follow your heart, Do what seems Right.
8) Dont Raise Down Other People, give them value.
9) Smile when somone tries to interest with you.
10) Never lie, It will insist you to lie again.
11) Be sincere with yourself.
12) Don't be Aggressive, and disapointed girls dont look attractive.
13) Dont Judge people negatively, Be positve or be Neutral.
14) Express True Feelings and emotions.
15) When you speak and interect with people dont hesitate – look straight into their eyes.
16) Give other people to speak.
17) Cultivate a good sense of humor.
18) Learn to understand your relatives.
19) Be a good friend. Don't allow your friend to do bad to anyone.
20) Give time yourself, Do something pleasant for yourself often, go for a massage, do a face mask, take a bath…
21) Always be polite, even with those to whom u dont really concern.
22) Wear Clean Dress, use some cream to look fresh.
23) Never stop learning, try to understand the logic of opinion.
24) While going to sleep Think about your daily routin you had done.
25) Always get bath to active and keep glowing your body cell.