What is new in iPhone 8? iPhone 8 release date is confirmed.
What is new in iPhone 8?
IPhone 8 is wonderfully going to be announced in September 2017. It's great instructions make every body buy it for betterment of modern lifestyle, it may cost more than $1050 and A new report at Forbes claims that pricing could start at an eye-watering $1,100 to $1,200, with Apple to offer the handset in 128GB and 256GB configurations only.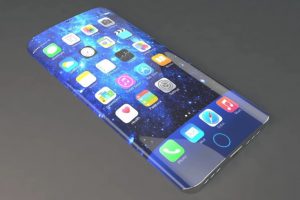 If we realize, Apple has been getting tremendous success most of the time and it brings revolution to redesign IPhone 8 during 2017 with fresh and modern functionalities. The iPhone 8 is supposed to get popularity on account of additional advantages: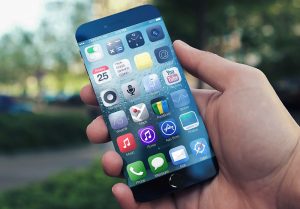 IPhone 8 is gonna have an edge to edge display with no physical home button and no bezels aside from a small area for the front-facing camera, instead having touch ID (fingerprint sensor) with a new facial recognition system which may be similar in size to the 4.7-inch, but with a display the size of the 5.5-inch iPhone and its glass body is to have a flexible plastic OLED rather than an LCD. Its feature has a slightly curved 2.5D display that's similar to the display used in the iPhone 7.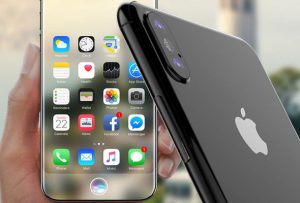 If I we talk about the body, Apple is finally stopped having  the aluminum which were used to be used in the iPhone 5, 5s, 6, 6s, 7, and SE, and will instead adopt a glass body which is similar to the body that was used for the iPhone 4. According to analyst Ming-Chi Kuo, the glass will be built around a polished stainless steel frame that's similar in design to the Apple Watch. Other models will also feature glass, but with an aluminum frame. It is said to have an improved IP 68 water resistance rating to be able to hold up to rain, splashes, and brief submersion in water.
IPhone 8 will be faster and more efficient on account of 10-nano meter A 11 chip and the rumors recommend that it can also include features like induction-based wireless charging and bio metric additions like facial recognition that would be used for device security, perhaps to replace Touch ID. In higher-end models with a dual-lens camera, both lenses are expected to feature optical image stabilization.
Best Mobile Apps To Improve Your Thinking Abilities