loT and Smart Home Technology of 2017
According to the dictionary, Technology has been defined as  "the branch of knowledge that deals with the creation and use of technical means and their interrelation with life, society, and the environment. This smart home technology has great impact on every core of our lives. currently man uses only technology for an easy and fast way to complete a task. From playing games online with friends and family the material needed for school, colleges etc smart home technology plays an important role in the modern world. Technology's role in society today has a major impact on our overall sense of living and that is why in the 21st century, it is offered as a subject we know that day by day in the increase in population of the world we need to consume less energy and land. According to the research energy is the biggest factor that can cause big problems here are some new smart home technology that can help save energy with buying gadgets.
Nest Thermostat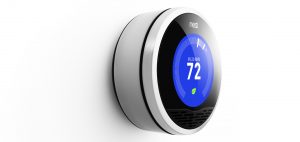 High Tech thermostat is used in home heating and cooling which has come from the designer of iPod it adjust it self with your homes temperature based on your lifestyle its stainless steel aesthetic makes it look like cool. Thanks to high-tech sensors, cloud computing, the thermostat learns your habits and stores data so that it will automatically adjust the temperature.  your home will be warmer when it's snowing and cooler during a heat wave. The thermostat can be controlled via a computer or app and accessed while on the go. Buy from Amazon at $39.99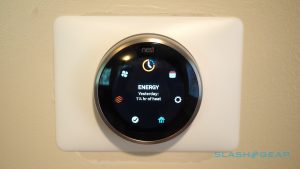 "The Nest Learning Thermostat clearly hit a nerve when we launched in October, selling out in just three days," says Tony Fadell, founder and CEO of Nest Labs. "People are fed up with their old thermostats and want an easy-to-use solution for controlling home heating and cooling, which makes up half of home energy. In one case, a user saved $100 in one month alone by setting back the temperature when people were asleep or away from home."
using GPS (global positioning system) via an app for iOS and Android devices to determine when you are out of the house. It also knows when will be back home, so the device can modify the temperature in anticipation of your arrival. the latest thermostat is of 3rd generation
 Smart Wi-Fi Light Switch
Remote Access—Control your home lighting from anywhere with your smartphone or tablet using the free Kasa app.
Scheduling—Set lights to turn off and on at dawn, dusk, or any time that works with your daily schedule.
Away Mode—Make it look like you're home when you're not by having your lights turn off and on randomly while away.
Works with Amazon Alexa – Turn on or off the bulbs connected to the Smart Switch just using your voice with Amazon Echo, Dot, Tap and other supported devices(sold separately).
LED Indicator—Find the switch easily, even at night when all your lights are turned off.
Hue white LED light bulbs
Philips Hue can make it seem like you're home when you're not, using the schedule function in the Philips Hue app. Set the lights to come on at a pre-set time, so the lights are on when you arrive home. You can even set rooms to light up at different times. And of course, you can let the lights turn off gradually in the night, so you never have to worry whether you've left any lights on.
You can control your lights remotely wherever you are. Check if you have forgotten to switch your lights off before you left your home, and switch them on if you are working late. Experience guaranteed smooth dimming with Philips Hue. Not too bright. Not too dark. Just right. No need for wires, an electrician or installation
If you have a starter kit, screw the bulbs into your existing light fittings and turn on your wall light switches. For other Philips Hue lights, such as Philips Hue light-strip plus, you only have to plug them in and power them. Simple
Alexa voice control
The Amazon Echo listens to you and translates your voice into commands so it can play music, turn the lights on, or order stuff from amazon products. works with Alexa for voice control. Starter kit includes 2 soft white lights and a bridge that connects wirelessly up-to 50 light. the bridge enables you to control the bulbs away from home with the help of your smartphone via the Phillips hue app. Add hue accessories or connect to Alexa to control your light away from home. The second-generation starter kit comes with a brighter LED bulb(upgraded from 600 to 800 luminous) and internal storage of lightening sense.
"Alexa voice control", "Furthermore, many robot vacuums for carpet on the market can work with voice control via Amazon Alexa
Yale Keyless Connected Smart Lock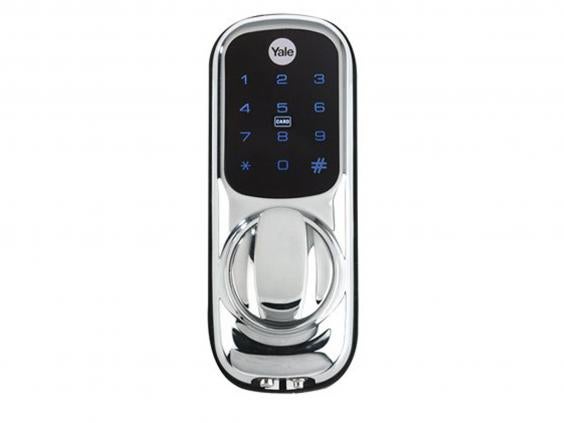 The new smart home technology has helped man in their security and many more activities.
Feeling safe and secure is a must for any home owner. The smart lock has a tamper alarm and incorrect PIN code feature.
Don't worry if the electricity goes down as the smart lock is powered by 4 AA batteries. It will even warn you when the batteries are running low.
You choose how you want to open your door. PIN code, key card, key tag, remote fob and even from your smartphone when connected to a smart home system. It is also easy to add and remove users if you need to.
If you have a smart home technology system like those made by Samsung, this lock can be triggered from your phone to open your door. If not, you can set PIN codes for visiting family members, or set it to open with a card or a fob.
Touchscreen with backlit keypad
Battery operated
Low battery indicator with emergency battery connection
User codes and settings remain if batteries are replaced
3 minute lock out if code is entered incorrectly 5 times
Tamper alarm
For use on timber doors
2 year guarantee
*Please note: Maximum door thickness is 57mm
Opening the lock
4 -10 digit PIN code
24 hour PIN code for visitors
Key Card
Key Tag
Logi Circle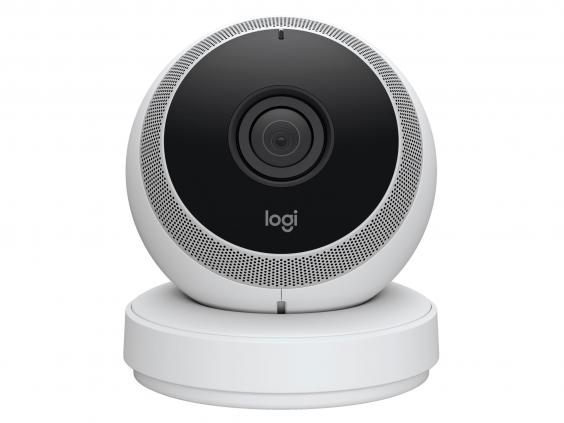 See High Definition Detail, Day or Night
Circle lets you see and capture HD video, anytime, from as many devices as you want. Each camera features a 135-degree wide-angle glass lens, unlimited streaming 1080p HD video, night vision.
Get Instant Smart Alerts Wherever You Are
Circle alerts you of important activities at home, like someone opening a door or breaking in, and uses smart filtering to reduce the amount of false alerts you receive. Circle's alerts are also smart enough to let you know if a person is detected in the footage and receive alerts for specific areas of home. It can save all your good memories you have with your siblings.
This smart home technology is portable sphere in the room. You want to capture – where your pet is in your absence, for example – and you can login live via the app. It'll save any moments where there's visual or audible activity, that you can rewind. And you can also talk through your phone, if you want to shoo your kitty off the furniture, say. The focus here is on fun rather than security.
Its easy to use and an attractive portable design and has also got a simple app to use
One feature that makes logi completely different from the other cameras is that you can use this wirelessly.
A good piece of tech to monitor your family and any where you want to be monitored.
Nest smoke detector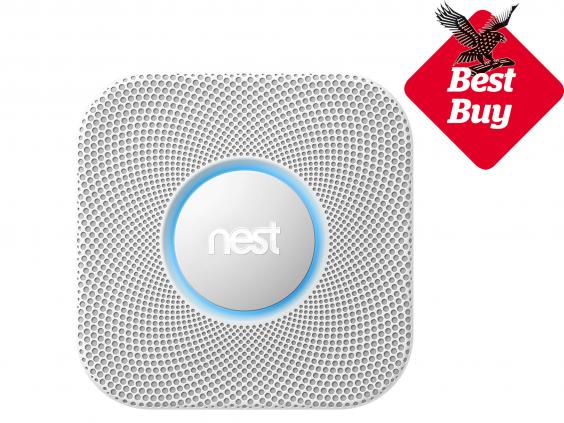 This smoke detector can talk to you and let you know when you know about the smoke or the fire that has taken to any part of your home. It alerts you and can be viewed on your cell phone and you can silence that from your phone. Clever, and it's as dependable as a normal smoke and carbon monoxide indicator, too.
the new smart home technology make you feel secure and alert out of any danger. It keeps you alert of any kind of smoke or any gas leakage into you kitchen. Nest Protect has a friendly human voice that gives you an early warning. That way you can handle burning toast before it becomes a burning toaster.
Tells you where the danger is.
And when one speaks, they all speak. So the alarm in your bedroom can tell you there's smoke downstairs.
"Emergency, there's smoke in the living room."
Tests Itself: You're supposed to test smoke alarms monthly. But 9 out of 10 people don't. So Nest Protect checks its batteries and sensors over 400 times a day. And it's the first alarm that uses Sound Check to quietly test its speaker and horn once a month.
Lights your way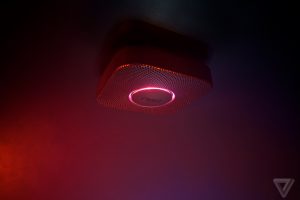 If you need a glass of milk in the middle of the night, the new Nest Protect lights up as you walk underneath it. Path-light is one of our customers' favorite features so we made it better and brighter.
Steam is not smoke: Has your alarm ever yelled at you for taking a shower? Nest Protect is the only alarm with Steam Check. It uses custom a humidity sensor to look for steam, so you can enjoy a nice, quiet shower.
thanks to new smart home technology that has made life this easy that one can control all their homes only with their cell phones, far from home through Wi-Fi.