Most Common Habits Of Super-Happy Couples
Most Common Habits Of Super-Happy Couples
 You are looking for the secrets behind the healthy and lively relationships? You don't believe how simple  this is. There are some common habits that will make your relationship fresh and strong than ever.
1. Share a ritual
This will engage you even in your busiest days. There are numerous ways to do it. Make each other smile, remind the beautiful events, Send random messages, lovely songs, walk together, watch any movie, whatever that fits you.
2. Give compliments frequently
Give attention to little changes in dress, hair or anything and don't forget to praise them. Tell them what you like about them. Tell them how handsome and attractive they are, at least once a day. This will surely make them smile and make their day. Well, compliments are free!
3. Hold on
As a daily routine, start and end you days with holding each other for a while. Hug your partner before leaving for work or before falling asleep. Consciously feel each other's presence and warmth.
4. Goodbye kisses
Make it your routine to give Goodbye Kiss whenever you or your partner leave the home.
5. Butters their tooth Brush
Make it your ritual that whoever brush the teeth first, will put paste on other's brush to remind your partner how constantly you are thinking about them. It's a sweet little gesture to show your love to each other.
6. Have pillow talk
Before going to sleep, share everything you have in your chest. You may talk about anything such as your day at work, your concerns, your feelings. It is the special moment in which you get relax and spend quality time with your partner.
7. Express Sincere gratitude for everything
Make a point of thanking your partner every day. Showing gratitude will fill your life with happiness when you are together.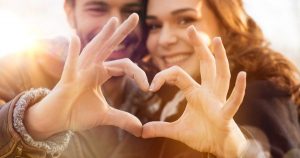 8. Be happy to see each other
Be happy to see your partner every time. Don't show your dull response whenever you see them. This will send positive reverberations through your relationship no matter how long you've been together.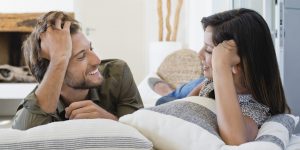 9. Take walk together
Walk together for at least 5-10 at night. Talk about your day and make plans for future. Focus to reduce misunderstandings and stress. When it comes to hand-in-hand walks, it's not the duration that matters, but the effort. 
10. Be connected to each other
Make a list of things your partner would like and do those whenever you can. Appreciate your partner when they do anything for you or do whatever you would like. If you don't appreciate them then there will be no point for them to do that again for you. So, never neglect their efforts!