Best online education courses websites
You want to improve your knowledge on a subject or top up your skills and upgrade them or learn a new skill, there are so many online courses and websites, but it is so difficult to figure out which platform suits you the best to choose. let's introduce 10 best online education courses websites.
here are 10 top sites that can help you for your purpose, let's have a look at them. so follow me by the bellow explanations.
Top 10 Sites for Online Education Courses
coursera:
coursera/kərˈsɛrə/ is venture-backed.coursera is a great website for online education courses, coursera has a partnership with leading universities in u.s. and around the world to provide online courses in different subjects. recently, they've introduced "specialization"10-different course pathway that will lead to an official certification from an associated university. many of these courses are either free or very cheap to take.
1. Lynda.com
lynda.com is one another online education website which is so popular for online classes, it is an American online education company offering video courses taught by industry experts in software, creative, and business skills.  and a long-serving in the online courses, Lynda.com offers video tutorial library. a great option for who are visual learners, and at a fair cost of $25 per month. a Landa.com membership provides unlimited access to more than 80,000 videos of different subjects.
Udemy:
Udemy.com is one more of the most popular online learning education course and class, with an average of 800 new courses added to their list every month, Udemy provides tools which enable users to create a course, promote it and earn money from students tuition. Udemy is fairly more expensive than other competitors. cost from $10 to $500 for different courses, Udemy offers paid and free courses, depending on the instructor.
Udacity:
Udacity is an online class with strong courses which focus on technology. Udacity's data science program has an impressive list of teachers from companies like Salesforce and facebook.Udacity's pricing structure allows you to pay monthly for your courses; if you decide to drop a program before completing it, you pay for the course up to that point, rather than the whole thing.
Khan Academy: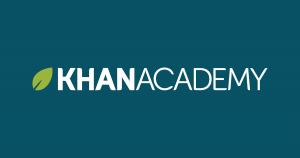 Khan Academy is an amazing website for online education and it is non-profit organization creates in 2006 by Salman Khan whit a goal of creating a platform and tools in order to help educate students, Focusing on more traditional academic subjects,  All resources are available to users of the website.The website and its content are provided mainly in English but are also available in other languages, including Spanish, Portuguese, Italian, Russian, Turkish, French, Bengali, Hindi, and German. Khan Academy provides a mix of video and text-based materials in math, science, economics, humanities, and a bit of computer programming.
Codecademy:
Codacademy is a platform and fairly a suited website for online learning and education between online education Courses, especially useful for purpose of coding and it is available for free.codacademy offers, coding classes in 12 different programming languages including Python, SQL HTML, CSS, JAVA, Javascript and so on programming languages and has 25 million followers around the world.
Bloc:
Bloc is an online interactive platform offers several online coding courses including web development, mobile development, ios development and design and gives scholarships in software development and design.Bloc prepares each student for a career as a professional software engineer or UX/UI designer
Iversity: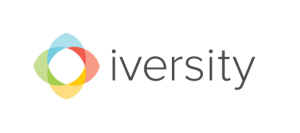 Iversity.org is the another one of the most popular online education platforms for higher education and professional courses provided form all over Europe.courses are free for everyone to participate, unlike coursera.
Skillshare: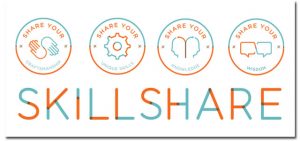 Skillshare is one of the most popular online courses, and it is a useful platform for new skills. Online classes at Skillshare can be created by anyone who wants to teach.and has over 15,000 classes in design, business, photography, technology and more.many classes are available to take around $20 to $30, membership costs $9.95 per month.
General Assembly:
General Assemb.ly is one of the 10 top online education platforms for designers. offers courses in mobile and web development, product management, data science, designing, business, technology, and marketing.
we are looking for your recommendation and suggestion, regarding this title, share your experience and knowledge with us, or any other sites and courses for online education.