Easy steps to take care of skin and get rid of Acne, Pimple and Aging
Easy steps to follow and take care of your face skin. If you follow this essential steps your skin will remain healthy and spot free.
Rule 1
External Care
Pollution, smoke, stress and unhealthy products that we use for skin to protect will harm and damage our skin cells.
Try not to use more products just use Sun Block to protect from harmful rays of the Sun easily.
Rule 2
Cleansing/ Face wash
daily three time u need to clean your face, wash with the products that suits your skin.
Rule 3
Take care of facial hair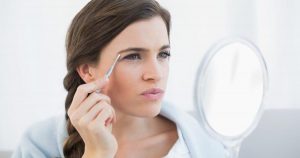 This gives clear facial structure and young look. Keep your eyebrow lines neat, upper lip hair and chin hair groomed. Daily managing will give good results easily.
 Rule 4 
Moisturize
If your skin is dry, try to use moisturizing products, or oily products.you can use oily Sun Block as well.
Rule 5
Make sure to drink lots of water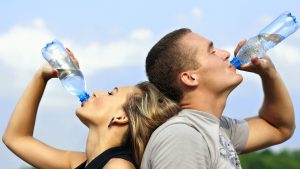 If you drink daily 8-10 glass of water your skin remain fresh always and this will keep you save from dehydration and aging.
Rule 6
Don't touch your face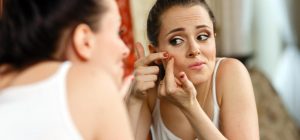 Usually, Many people have habit to rub their face with finger or touching their face again and again, this will cause damage to skin cells. specially those who are facing acne problem should not touch their skin. while touching your face with your finger it has oil that will increase the worse situation and also change pillow cover weekly.
Rule 7
Take care of your lips
Use a lip hydrator and make sure to moisturize your lips. A simple easy way to moisturize rub a sugar-and-water solution on them. Do not use lipstick daily, chemical is harmful it cause damage.
Note: Follow The Instruction Daily for One Month U Will Get Good Results not just Improve your Skin but also improve your health.
To Learn How To Look, Charming and Attractive Lady Click Here