Easy Steps to Gain Glowing and Healthy Skin
Easy Steps to Gain Glowing and Healthy Skin
Easy steps to gain Glowing and Healthy Skin? At the age of 15 to 19 years its dramatic for Girls and Guys. If you follow this easy steps daily, You can easily get glowing and healthy skin. It will also help to prevent you from Acne and Pimple.
Steps
30 Minutes of Daily Exercise
Daily exercise for 30 minutes that will help to active and increase the immune system. Exercise will balance hormones of your Body. Blood Circulation become normal that will help in glowing and healthy skin.
Drink Plenty of water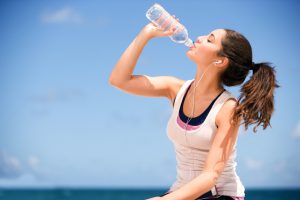 Water is essential part of our body. A person who drinks 7 to 9 glass of Water a day can never be indulged in most of the disease such as kidney stone etc. Use plenty of water daily.
Use Vegetables
Our body required sufficient amount of supplement that can not fulfilled only from Meet and fast food. On the same time your body need vegetables, Fruits, and Dairy products.
Try to maintain your diets not only the taste.
Vitamins and Calcium are essential
As our body needs essential Supplement for Growing and maintaining strengths. Our Skin needs Vitamins and calcium for Glowing and Healthy skin. So keep using Milk and Other Diets Carefully.
Keep your hair out of your face
Those Guys and Girls with long hair and his/her Hair always on face. This harms the skin.
Hair excrete Oil that can cause infections and cause pimples. Better to keep your hair away from your face.
Don't Press or touch your face

Young Girls and Boys are very conscious about their Skin. They touch and press the skin if they observes any spot or acne.
so keep away your hand from pressing and touching. You think that your hands are clean but they are not, you can be transferring lots of bacteria and oil.
Stay positive & Confident
Stay positive and confident that will increase your motivation to take care of yourself. Being positive will increase your Beauty. A good out look will always help.
Change your pillowcase
Every week or after two weeks change your pillow case. Because of Your hair oils the pillowcase become bacterial and infectious. Oil build up and so can bacteria.
 Eat flax seeds
 Flax seed is very beneficial for Skin and Brain. This essential oil will boost your brain power as well.

Add a splash of lemon with water
Splash of lemon in water it decrease Fatness. It also helps in skin glowing and maintaining skin health.
  Following This Easy Steps Two Months Regularly will gives you Glowing Tone and Healthy Skin.