What's Eyebrow Feathering?
When it comes to naturally beautiful face, People notice the first thing at our face is our eyebrows. Some are gifted with good shaped eyebrows but not all people are lucky them. there are some process called Eyebrow Feathering that makes your Eyebrows looks great and almost natural.
What is Eyebrow Feathering?
Eyebrow feathering is the advanced semi-permanent eyebrow enhancement method. This method is used specially for those who have lost the fullness of their eyebrow because of any disease or even used for natural beautiful look.
The mechanical tattoo device is also used for implanting colour into skin. This method may be suitable for body tattoos, but it's not appropriate to use the same method for the delicate features of the face.so eyebrow feathering trend has raised currently, where hair is literally tattooed on to the skin permanently.
Micro Needles
Feathering is applied with micro needles measuring only 1/10 millimeter, the hair is placed in a series of fine line and the specialist select the hair color according to skin tone or choice of the individual. Once the face shape, hair color is examined which suits the individual best then the eyebrow are redesigned.
The eyebrows get darker shade with in almost 10 days which gives more blended natural look. After effects of feathering may vary from individual to individual, some may experience swelling on the eyebrow area. This is a normal healing process for any individual, the treatment results will last up to two years.
To minimize the risk of infection each step should be processed carefully. Like the tools should be sealed, sterilized and single use only. the individual having allergy to dye or any other substance used , or are pregnant or have preexisting medical conditions like heart disease , diabetes should inform the specialist to have the accordingly advise.
The individual need to care about your brows after treatment to have permanent beautiful brows. He/she need to avoid wetting the eyebrows
Avoid facial treatment, make up or any skin care products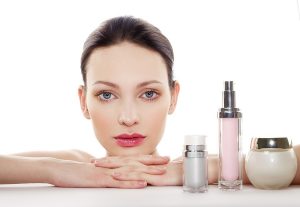 Avoid direct exposure to the sun.
The eyebrow feathering technique is used wildly these days, as permanent brows designed are more beautiful and time saving instead of plucking eyebrows with pencil which is less time consuming. They are perfectly shaped preferred by models actors an many other famous personalities.