How to Jailbreak IOS 10 and 10.2
Jailbreak has been must for iPhone users as you cannot perform activities according to will. Whenever you want your phone to be fully customized and be fully under your control, You just jailbreak it. How to do Jailbreak? Why to Jailbreak? Well we got you covered and it's possible to jailbreak IOS 10 and 10.2.
I am going to show you the semi untethered Jailbreak, which means Jailbreak for a specific period (Almost one week) of IOS 10 till 10.2 for almost all 64bit devices (iPhone 5s, 6, 6s,7 iPads, iPods) iPhone 7 and 7+ on iOS 10.2 is not supported yet but this jailbreak will work for 10.1.1 and below. It is totally free and reliable. The most important thing is that it does not break your phone's guarantee because it's semi Untethered Jailbreak. It is stable and safe and easy to do. Let's get started.
Should you do it? Well, if you want your phone to be fully under your control and you want to install some new IOS apps, you got your thing.
How to Jailbreak IOS 10.2
1.It is really important for you guys to be on IOS 10.2 so if you are not on IOS 10.2, you have to upgrade or downgrade to IOS 10.2. you can have the firmware from the link below. And if you are already on IOS 10.2 then ignore the 1st step.
2.First of all you visit the site Cydia impactor and download Cydia impactor according to your support system.
Download the Yalu Jailbreak Beta 7 – iOS 10.2 from the site below. It is most stable version yet.
Connect your device with your computer.
Run Cydia Impactor from zip file.
6. Now drag and drop the ipa file you downloaded on Cydia Impactor.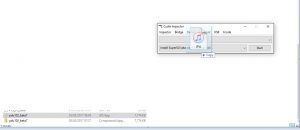 7. Type your Apple ID and password and there is no need to worry for your ID and password because they are totally safe. Processes should start.
8. You would get a new app in your device by now.
When you click it, it does not work because of a step which is to trust the developer. What you have to do is to go to Settings> General> Device Management> Trust the developer.
9. Now open the app, Click go
your device will reboot automatically. It is totally normal. After your device reboots, you should have Cydia on your phone.
If not, Try it 3 to 4 times (Mostly works on first attempt).
Advantage
There are so many advantages of semi Untethered jailbreak
It is easy, reliable, safe and free.
You can get any app on your phone.
You can change the unlike features of IOS to like including the dark mode.
Does not break your device's warranty until you disable it.
Gives you fully control on your phone.
Disadvantages
There are not any disadvantages except
This Jailbreak is for a week and if your device reboots or dies due to low battery percentage then you lose the Jailbreak.
Till the time you have Jailbreak on your device, your device does not have any warranty.
Check out About New Features of iOS 10.3, Click Here
Check out About What is android OS Rooting, Click Here